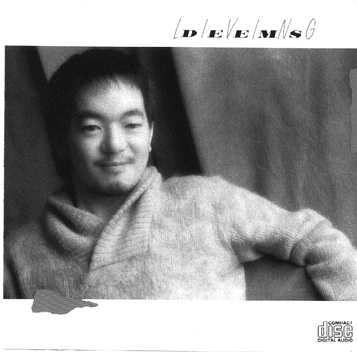 Living
Released June, 1986-LP & Cassette, August, 1988-CD
Songs:
Tough Tofu

Living

My Mood

For Love

Dr. Different

Ain't No Moonshine

Song of Jean

I Caught a Tune
Catalog # JT7002
All selections written and arranged by DEEMS TSUTAKAWA, copyright 1986, AKIHIKO Music, BMI, except "My Mood" by MARCUS (MARKEE) TSUTAKAWA.
Rhythm arrangements by STEVE BANKS, MARCUS TSUTAKAWA and DAVE YAMASAKI.

Produced by DEEMS.
Co-Produced by RICK FISHER with special thanks to MATT SUTTON.
Recorded and mixed at Steve Lawson Studios, Seattle, WA.
Engineered by RICK FISHER and BRUCE CALDER.
Photography by TOM COLLICOTT.
Cover design and art direction by VICTOR KUBO.